The King Is Dead: In Print!
---
Boxed sets of The King Is Dead are available now!

The Basic Boxed Set (booklets only):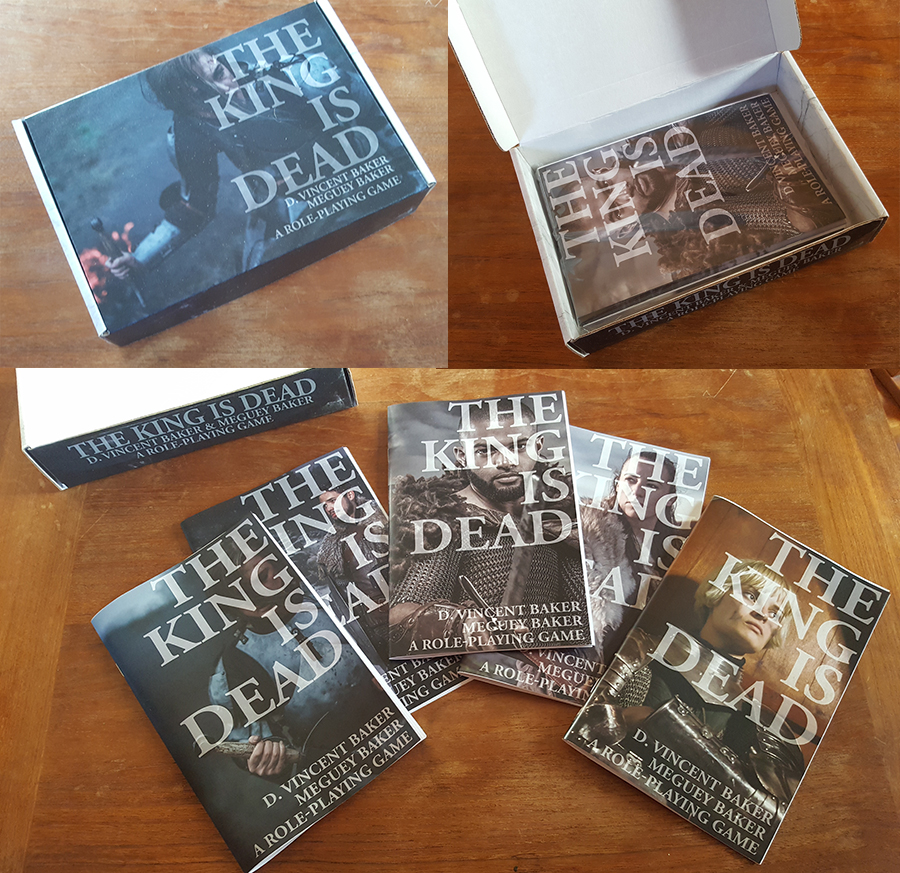 The Boxed Set plus Custom Decks: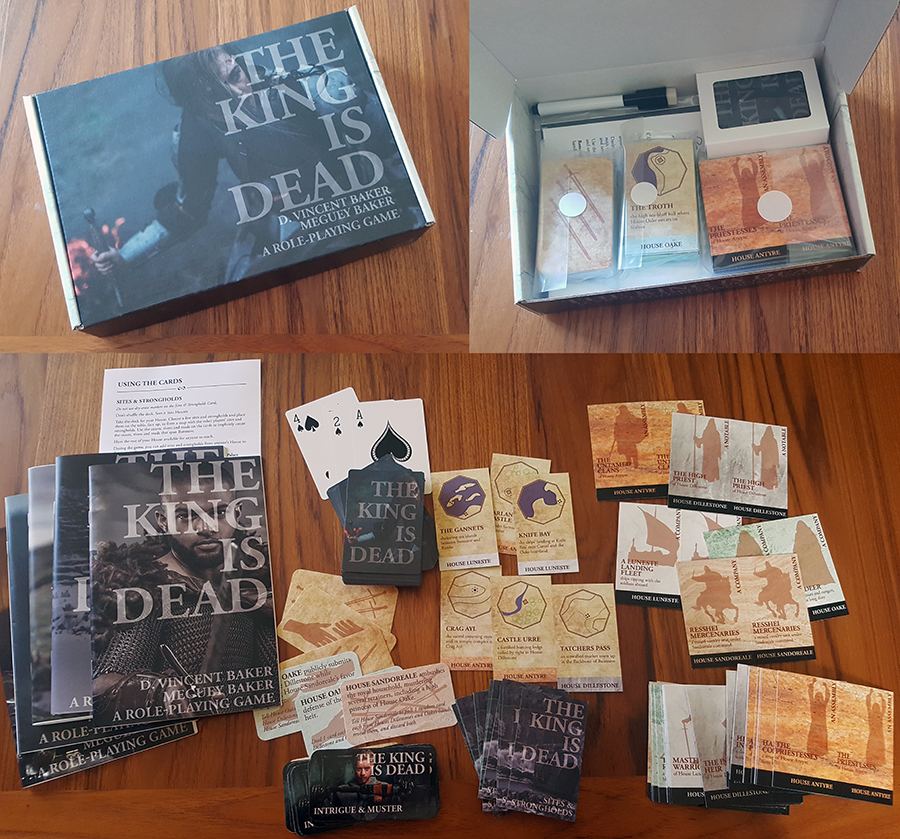 Available now, right here, while they last!

Comments
Log in with itch.io to leave a comment.
Will these printed versions ever be available again?
Hey, does the print version come with a copy of the PDF version? Asking as a big fan of these sorts of games & other pieces of your work you've done, but who doesn't own a PDF of it yet & has at least one online group who'd probably be interested in playing. :)
exciting! what are the dimensions of the full box, and what does it weigh? i'm debating shipping it to someone who will be visiting soon and i want to know how much of an imposition it might be in their luggage!
Awesome! It's about 9" x 6" x 2". The version with all the custom decks weighs a pound and a half.